Pork Roll Egg and Cheese Sandwich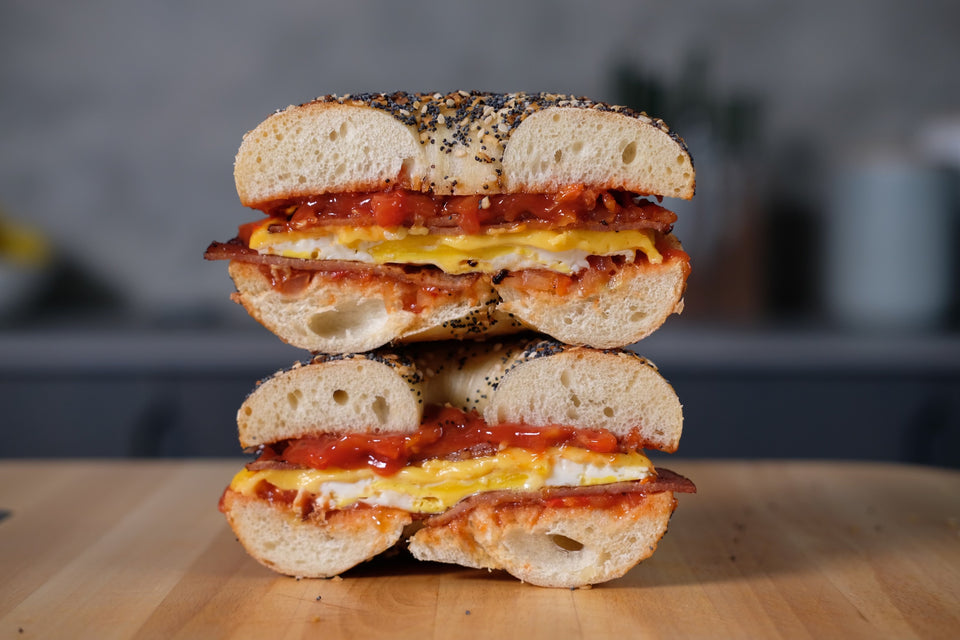 Time to complete
15 minutes
Preparation
Heat the oil in a HexClad Hybrid Pan over medium heat. Add the pork slices and season with pepper. Cook until light golden, flipping halfway through, 1 to 2 minutes per side. Remove pork from skillet to a plate.
Melt the butter in a HexClad Hybrid Pan over medium heat. Crack the egg into the skillet and break the yolk in center. Season with salt and pepper. Gather the white with a spatula to keep the egg in a circle and cook, until set on the bottom side, 1 to 2 minutes. Flip and top with cheese. Add a splash of water and cover the pan. Cook, just until the cheese melts, about 1 minute.
Stir together the ketchup, sauerkraut, pickled hot pepper, and tabasco.
Spread sauce on cut sides of bagel. Top with two pieces of pork roll, the fried egg, and the remaining pork roll and close the sandwich.