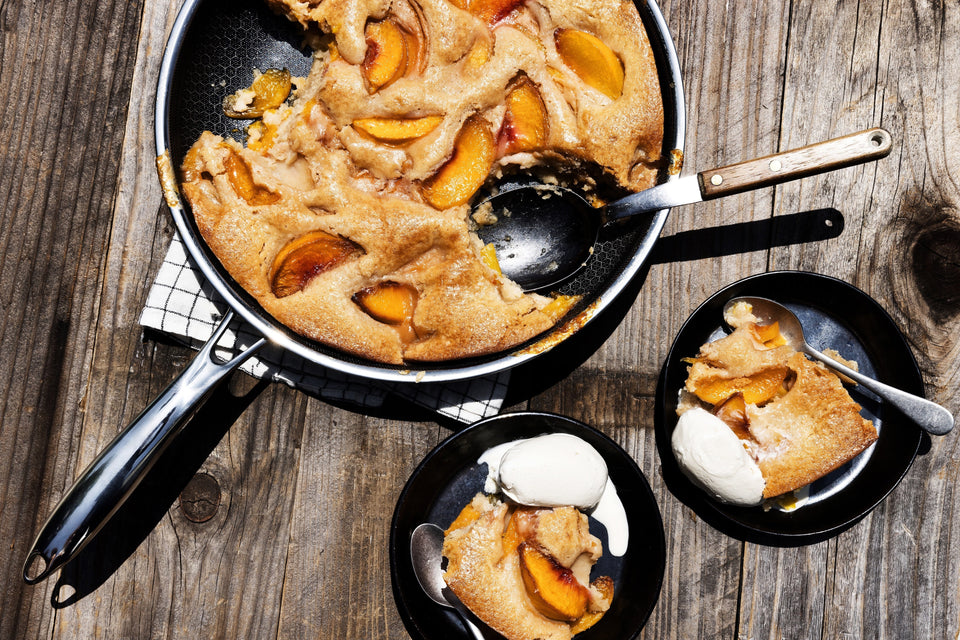 Time to complete
1 hour 30 minutes
Preparation
Preheat to 375°. In a large bowl, toss peaches with brown sugar, lemon juice, and ¼ teaspoon salt until combined. In another medium bowl, whisk the flour, sugar, baking powder, cinnamon, and the rest of the salt. 
Melt the butter in a HexClad 12" Hybrid Pan, over medium heat. Remove the pan from the heat and pour the butter into the dry ingredients. Add the milk and vanilla and whisk, just until combined. Scrape the batter back into the skillet and scatter the peaches over top. 
Bake the cobbler, until a toothpick inserted into the center comes out clean, and the top golden brown, tenting with foil in the last 15 minutes if the top is browning too fast, about 1 hour. Let cool slightly before serving topped with vanilla ice cream.