Cottage Cheese Vodka Pasta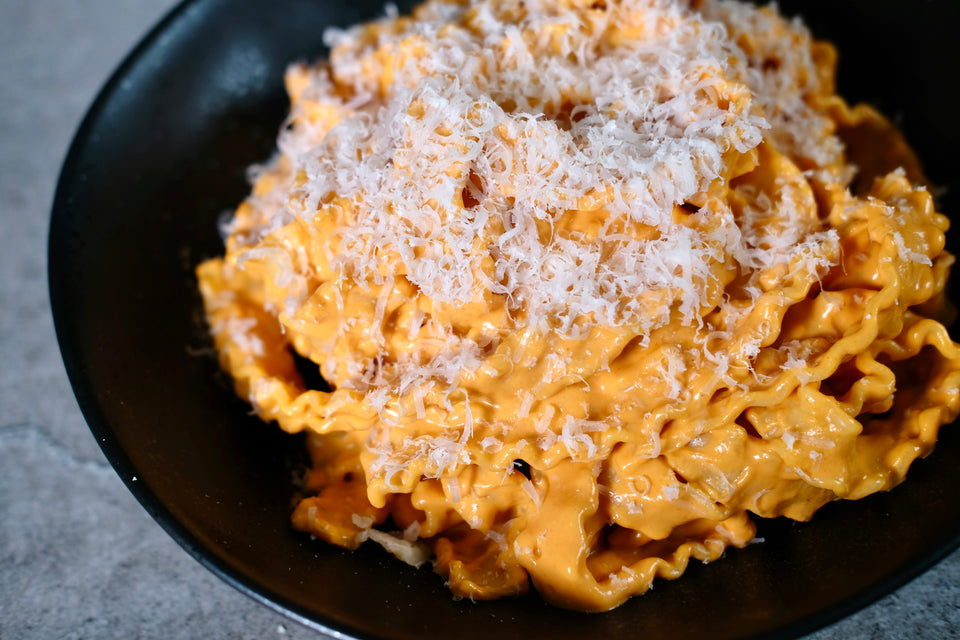 Time to complete
30 minutes
What You Need
Preparation
Bring a large pot of salted water to a boil. Add pasta and cook until al dente, according to box directions. Drain, reserving 1 cup pasta water.
Meanwhile in a 12" HexClad Hybrid Pan, heat the oil over medium-high heat. Add the onion, garlic, and crushed red pepper. Season with salt. Cook until onion begins to brown, 3 to 4 minutes. Stir in the tomato paste and cook for 2 minutes, then stir in the vodka. Reduce the heat to medium, then cook, stirring occasionally, for 5 minutes.
Transfer the tomato mixture to a blender. Add the cottage cheese and purée until smooth.
Return the sauce to the pan off the heat and add the drained pasta and 1/2 cup reserved pasta water. Stir until well coated, adding more pasta water if needed. Season with salt, to taste and serve.