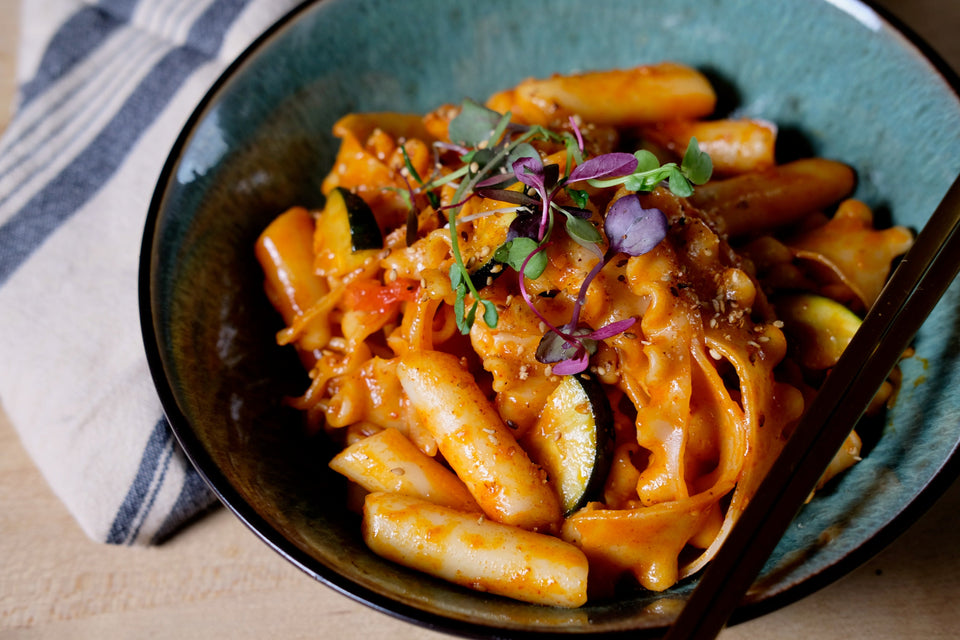 Time to complete
40 Minutes
Preparation
Bring a large pot of salted water to a boil. Add pasta and cook until al dente, according to package instructions. Drain, reserving 1 cup pasta water. 
Meanwhile in a HexClad 12" Hybrid Pan, heat the oil and vegan butter over medium heat. Add onion, zucchini, and garlic and sauté until the onion begins to brown, stirring occasionally, for around 5 minutes. Season with salt and pepper. Add tomatoes and cooking until the tomates begin to break down, around 4 minutes. 
Add gochujang, soy, brown rice syrup, tteokbokkki, and pasta water. Cover and heat until the tteokbokki is warmed thorugh, about 4 minutes. 
Add the cooked pasta directly into the tteokbokki mixture. 
Plate and finish with sesame oil and sesame seeds.