Gluten-Free Meal Prep and Batch Cooking Ideas For Breakfast, Lunch, And Dinner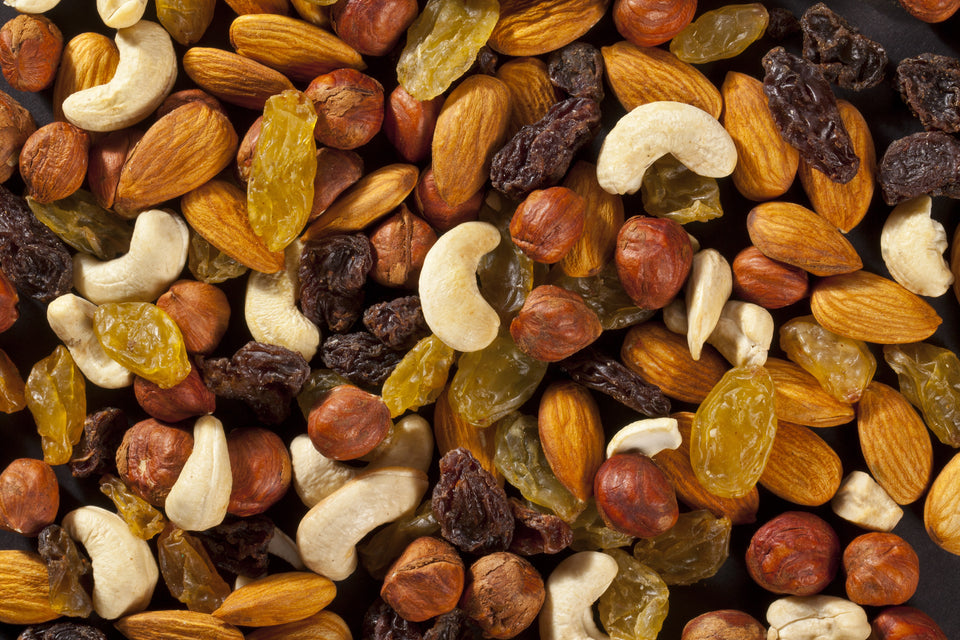 Even if you don't adhere to a strict gluten-free diet because you have Celiac disease or a gluten allergy, chances are you know someone who eats gluten-free, and you might want recipes for when they visit. Thankfully, increasing awareness about gluten-free diets means there are more delicious recipes than ever and you don't even have to give up foods like pasta or pizza.
What does it mean to eat "gluten free?"
Gluten is a protein found in certain grains, including wheat, that acts like a binder and creates structure. If you love the springy texture of bread, then you will know the benefits of gluten. However, some people have to avoid gluten-containing foods entirely (which includes barley, rye, wheat, spelt, farro, emmer, durum, and semolina). Eating gluten-free means avoiding all products, foods, and dishes that contain gluten.

What foods are gluten free?
When it comes to grains (and seed-like grains), there can be a lot of confusion. You may be wondering about questions like: Is buckwheat gluten-free? (Yes.) What about rice? (Yes.) Is barley gluten-free? (No.) is oatmeal gluten free?  (It depends.) 
This may sound obvious, but any food that does not contain gluten is gluten-free. So, quinoa, rice, millet, teff, amaranth, and corn are all gluten-free. Oats are naturally gluten-free, but are often processed in facilities that cause cross-contamination with wheat. This means that if you eat gluten-free, you'll want to look for certified gluten-free oat meal. Corn and corn products are gluten-free, which means that polenta is gluten-free, however cornbread may contain wheat flour, so double check whether cornbread is gluten-free before eating. Potatoes are another common source of confusion. The good news is: potatoes are gluten-free.
Tips for gluten-free meal prep and batch cooking
When you eat gluten-free, you have to do more planning than most because convenience foods are often not gluten-free. Thankfully, meal prep and big batch cooking can make eating gluten-free much easier. Keep staples like 1-to-1 gluten-free flour on hand for baking recipes, your favorite gluten-free grains, gluten-free soy sauce, gluten-free oats, and gluten-free bread.
Big batch gluten-free breakfast ideas
Gluten-free overnight oats:

Oats are packed with fiber, which makes them a great choice for filling breakfasts. Customize your batch with your favorite fruits, and make sure to choose gluten-free oats. Looking for a place to start? Try

Delish's Easy Overnight Oats

and make several jars at once to make weekday mornings easier.

Gluten-free frittata:

Start the day off right with a slice of big batch frittata, which can last a couple days in the refrigerator. Try

The New York Times More-Vegetable-Than-Egg Frittata

and customize with your favorite veggies.
Big batch gluten-free snack ideas
Gluten-free banana bread:

Swap all-purpose gluten-free flour in for regular flour in your favorite recipe and you've got a fantastic on-the-go snack for the mid-morning slump.
DIY gluten-free snack mix:

Many store bought snack mixes include gluten. Instead, make your own with gluten-free pretzels, dried fruit (raisins, chopped apricots, or dried mango are tasty), roasted, salted nuts (e.g. pistachios, cashews, almonds, and peanuts) and a sprinkling of something sweet (like white chocolate chips, dark chocolate chunks, or a favorite gluten-free cereal).
Big batch Gluten-free lunch ideas
Gluten-free sandwiches:

The good news is, gluten-free bread has leveled up in the last few years. But, if you're planning to pack a sandwich, consider packing the bread separately. This will help you avoid the dreaded soggy sandwich, an all-too-frequent occurrence when using gluten-free bread. Store cheeses, sliced meats, and any veggies in one container, bring condiments in a small jar, and bring sliced bread in a small bag. Bonus: You can assemble the sandwich sets at the beginning of the week to make weekday lunches easier.
Gluten-free grain bowls:

At the beginning of the week, roast a tray of vegetables, boil a pot of your favorite gluten-free grain (like short-grain brown rice or quinoa), and toss canned beans or lentils with vinaigrette or another favorite dressing. Combine for delicious lunches and top each one with different flavor boosters (like cheese, olives, pickles, or capers).
Big Batch gluten-free dinner ideas
Gluten-free slow-cooked roast:

A big piece of meat is always welcome when it comes to big batch gluten-free dinners. Whether it's a lamb shoulder paired with lemony roasted potatoes and a Greek salad or slow-roasted pork served with braised cabbage, the big roast is a relatively easy way to make a big batch gluten-free dinner. Shred leftovers and toss with pasta, layer into corn tortillas for tacos, or sandwich between toasted bread. Looking for a recipe? Try Epicurious's recipe for

Slow-Cooked Pork With Chickpeas

.