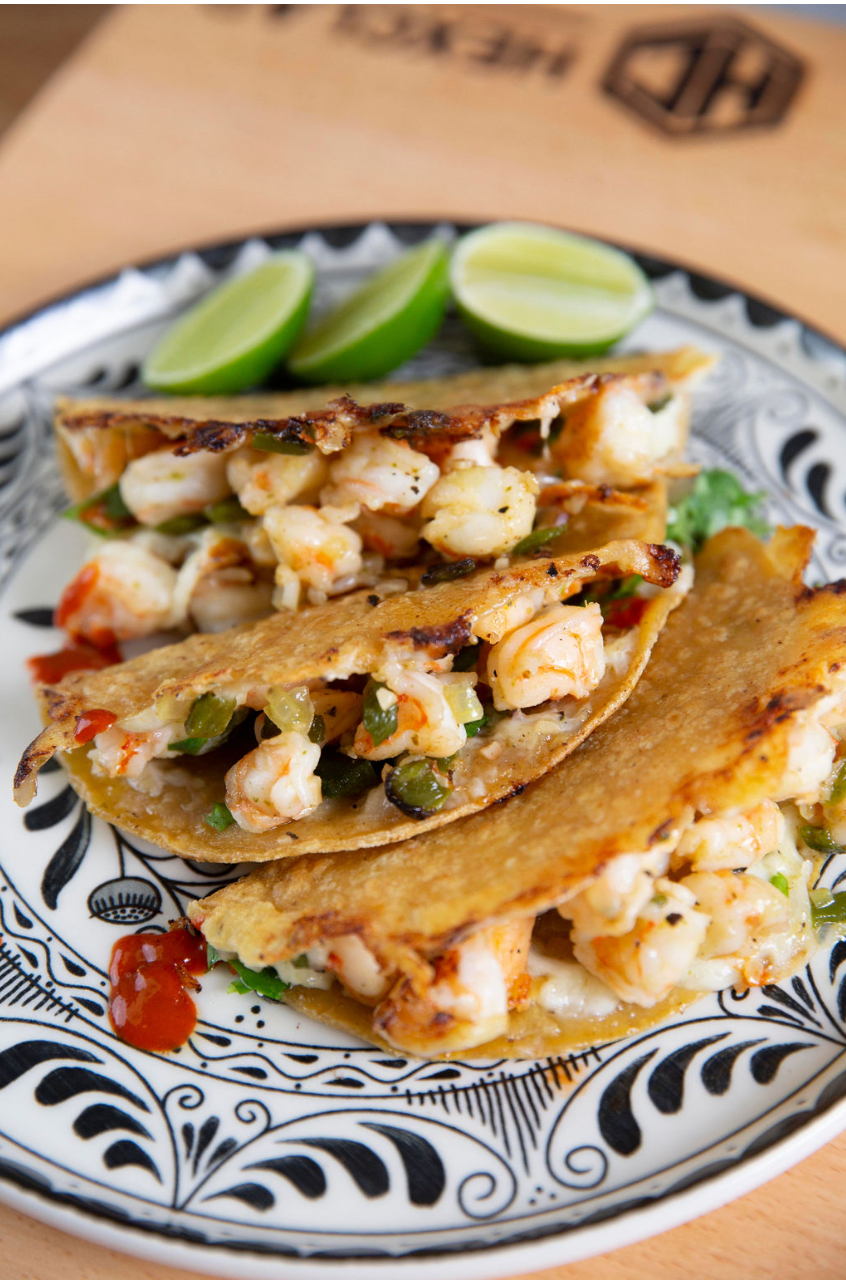 Preparation
Heat the oil in a 12" HexClad Hybrid Pan over high heat. Add the onion and sauté for 4 minutes. Add the garlic and sauté for 1 minute longer. Add the poblanos and sauté for 1 minute longer to combine the flavors. Add the shrimp and stir until they are cooked through, about 4 minutes total. Season the shrimp mixture to taste with salt and black pepper.
To make the quesadillas, heat a little oil in a 13" HexClad Hybrid Griddle Pan. Add two tortillas and cook for 30 seconds. Add ¼ cup of the cheese to half of each tortilla and scoop some of the shrimp mixture over it.
Fold the other half of the tortilla over the shrimp and cheese, and cook until the cheese at edge is crusty.
Repeat, working in batches and adding more oil if needed, until all the tacos are made. Serve with hot sauce and lime!