High-Protein Meal Prep Ideas For Breakfast, Lunch, and Diner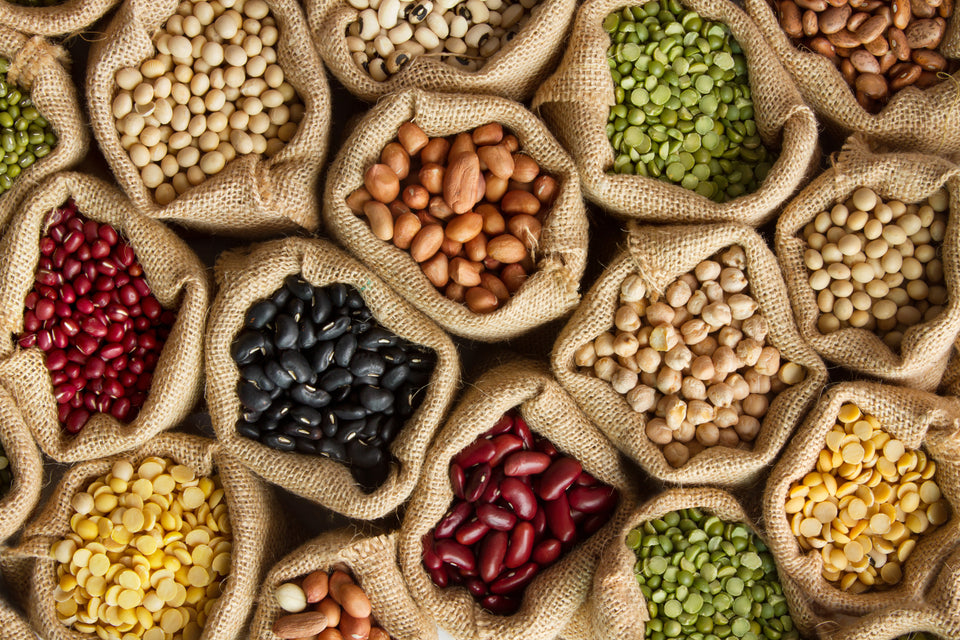 If you're eating a high protein diet, then you know that it requires a fair amount of planning. Whether you're new to high protein eating and wondering what foods are high protein or a long-time committed high-protein eater looking for new ideas, we've got you covered.
What does it mean to eat "high protein?"
Though the recommended daily allowance for adults is 0.36 grams of protein per pound (or 0.8 grams per kilogram), many people want to eat more protein than that. Active people might want to get closer to 1 gram per pound of body weight. When you're looking at a weight of around 150 pounds, that is a very difficult number to reach without significantly modifying how you eat.

What foods are high in protein?
There are many foods with high protein that you're probably aware of already, like fish, poultry, and dairy, there are many other foods, including non-animal products for the plant-based and vegans out there—that will get you well on your way to high-protein eating. Even if you don't eat vegan or vegetarian, balancing protein sources from animal and non-animal sources is important for getting other key nutrients like fiber, minerals, and antioxidants. If you eat dairy, Greek yogurt, cottage cheese, and milk are all high in protein.
These plant foods are high in protein:
Beans and legumes

(like chickpeas, lentils, kidney beans, black peans, and pinto beans)

Soybean products

(like tofu, tempeh, and edamame)

Nuts and seeds

(like almonds, cashews, pistachios, walnuts, hemp seeds, pumpkin seeds, flax seeds, and chia seeds)

Grains and grain-like seeds

(like oats, quinoa, buckwheat, and amaranth)

Vegetables

(like broccoli, spinach, potatoes, sweet potatoes, and Brussels sprouts)
High-protein breakfast ideas
Chia-seed overnight oats:

Get a double bang for your buck with the combination of chia seeds and oatmeal. Use a protein-rich non-dairy milk if you want to keep this vegan, and top with your favorite nuts or nut butter for another dollop of protein. Try

Eating Well's recipe for Overnight Oats with Chia Seeds
A protein-packed green smoothie:

Make your own DIY smoothie kit by pre-measuring ingredients for protein-rich smoothies (just add the liquid before blending). Freeze in individual containers  until ready to blend. We like

SELF's recipe for a 5-Ingredient Green Smoothie

.
High-protein snack ideas
Protein balls:

They're a thing for a reason. Protein balls pack in all the goodness you need to eat high protein in a tasty, cute package. Plus, they last a long time in the refrigerator, making your weekday meals much easier. Though you can buy protein balls, it's easy to make your own. Try this recipe for

No-Bake Peanut Butter & Chocolate Protein Balls from The Spruce

.
Hard-cooked eggs with cheddar and mustard:

2 hard-cooked eggs, a few cubes of cheddar, and a dollop of bracing Dijon mustard make for a fantastic, portable snack rich in protein. Boil and peel a carton of eggs at the beginning of the week for easier snacking during the workday.
High-protein lunch ideas
Quinoa taco bowls:

Quinoa is a protein lover's best friend and in

The Kitchn's Smoky Quinoa Taco Bowls with Fried Eggs

, you'll get a generous dose of the protein-rich grain alongside other protein all-stars like black beans and eggs. If you want to tote this recipe to work, serve it with a hard-cooked egg rather than a fried one.
High-protein dinner ideas
And of course, it's still possible to eat high protein for dessert, too. Here's an idea for an easy high-protein parfait: Whisk 1 tablespoon each honey and cocoa powder into Greek yogurt. Layer with granola and top with a dollop of peanut butter and a sprinkling of chocolate chips.