One-Pot Parmesan Orzo with Broccoli Recipe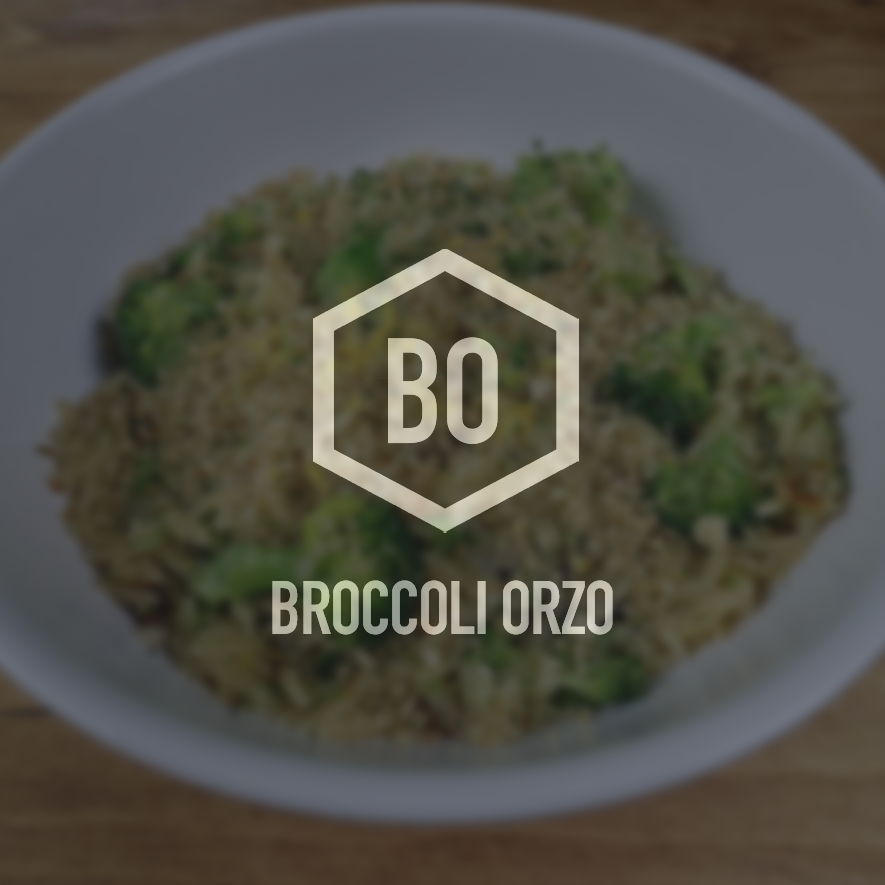 Preparation
Parmesan Breadcrumbs
Keep this recipe one pan by making the parmesan breadcrumbs first, otherwise you can toast them in a small skillet while the pasta cooks.

Melt 1 tablespoon of the butter in the skillet over medium-low heat. Add in the panko breadcrumbs and a pinch of salt, stirring to completely coat with the melted butter. Cook for 3-4 minutes, stirring occassionally, making sure the crumbs are getting toasted brown. Once toasted, remove from the pan and set aside.

Once the breadcrumbs have cooled, stir in 1/4 cup of the parmesan cheese until fully incorporated. You'll top the finished pasta with this.
Parmesan Orzo
If you made the breadcrumbs in the same skillet you'll use for the pasta, take a paper towel and remove any breadcrumb residue (butter is OK, you just don't want crumbs).

In a large skillet or dutch oven, heat over medium heat, melt the remaining 4 tablespoons of butter. Add in the diced onion and a pinch of salt, cooking for 2-3 minutes until tender. Add the garlic, red pepper flakes, and freshly ground black pepper. Cook for 1 minute.

Add the wine to the skillet, scraping any bits to deglaze the pan as needed. Let it simmer and reduce down for 1 minute. Add the vegetable broth and lemon zest, bringing it to a boil.

Once boiling, add the orzo to the skillet and cook al dente, according to the package directions.

With 5-6 minutes remaining in the cooking time of the pasta, add the broccoli to the skillet. Once the orzo is al dente and the broccoli is tender, remove the skillet from heat. Stir in the grated parmesan cheese and a squeeze of lemon juice. Stir to combine, and be sure to taste for salt levels, adding more as needed.

Plate and serve with the toasted parmesan bread crumbs as desired.