Mini Beef Wellingtons Recipe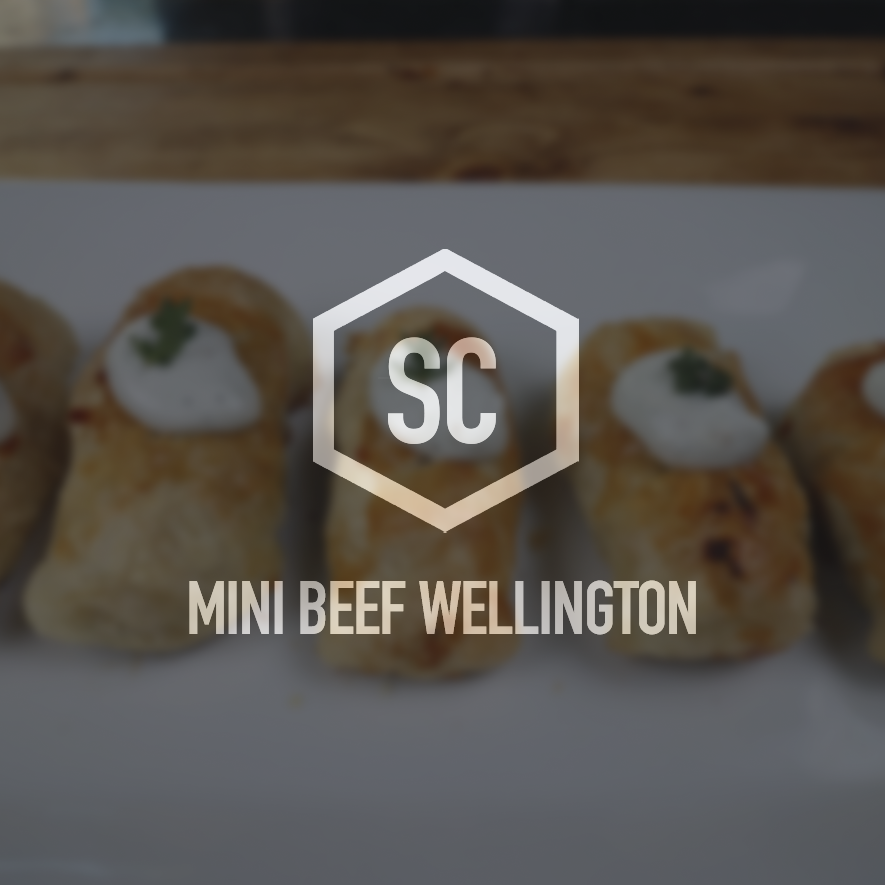 Preparation
Preheat the oven to 375ºF.

In the bowl of a food processor, pulse until mushrooms are finely chopped. (Or, finely chop using a knife). Set aside.

In a large skillet, melt the butter over medium-high heat. Add the shallots and cook, stirring occasionally, until softened. 

Add the mushrooms and thyme and cook, stirring occasionally, until all the mushroom liquid has evaporated and the pan is dry. Add the wine and cook, scraping the bottom of the pan to release any solids, until the wine has evaporated. Stir in the parsley and season with salt and pepper. Set aside to cool.

In a medium skillet, heat the oil until shimmering. Cook the beef, turning, until all the sides are golden brown. Transfer to a cutting board and slice in half vertically, then into 12 even sections (weighing about ½ oz each). Season with salt and pepper.

Dust a work surface lightly with flour, then roll the pastry until thin. Cut into 12 equal rectangles. Leaving a border along one long edge of each piece of dough, top each with a slice of prosciutto, then ½ tablespoon of the mushroom mixture, and a piece of beef. 

Brush the beef with the Dijon, dividing evenly. Dab each exposed border on the pastry with a little water, then roll into a cigar shape, then tuck the sides underneath.

Transfer the pastries to a parchment-lined baking sheet. In a small bowl, whisk together the egg and 1 tablespoon water. Brush the pastry with the egg wash, then use a paring knife to make two small slices on top of each pastry.

Refrigerate the pastries for 10 minutes, then bake for 12 minutes, or until the pastry is golden brown and puffed. Let cool slightly.

Meanwhile, make the gorgonzola cream sauce: in a small food processor, combine the gorgonzola, heavy cream, and remaining 1 tablespoon water. Blend until smooth.

Serve the Wellingtons dolloped with sauce and garnished with thyme sprig tips.