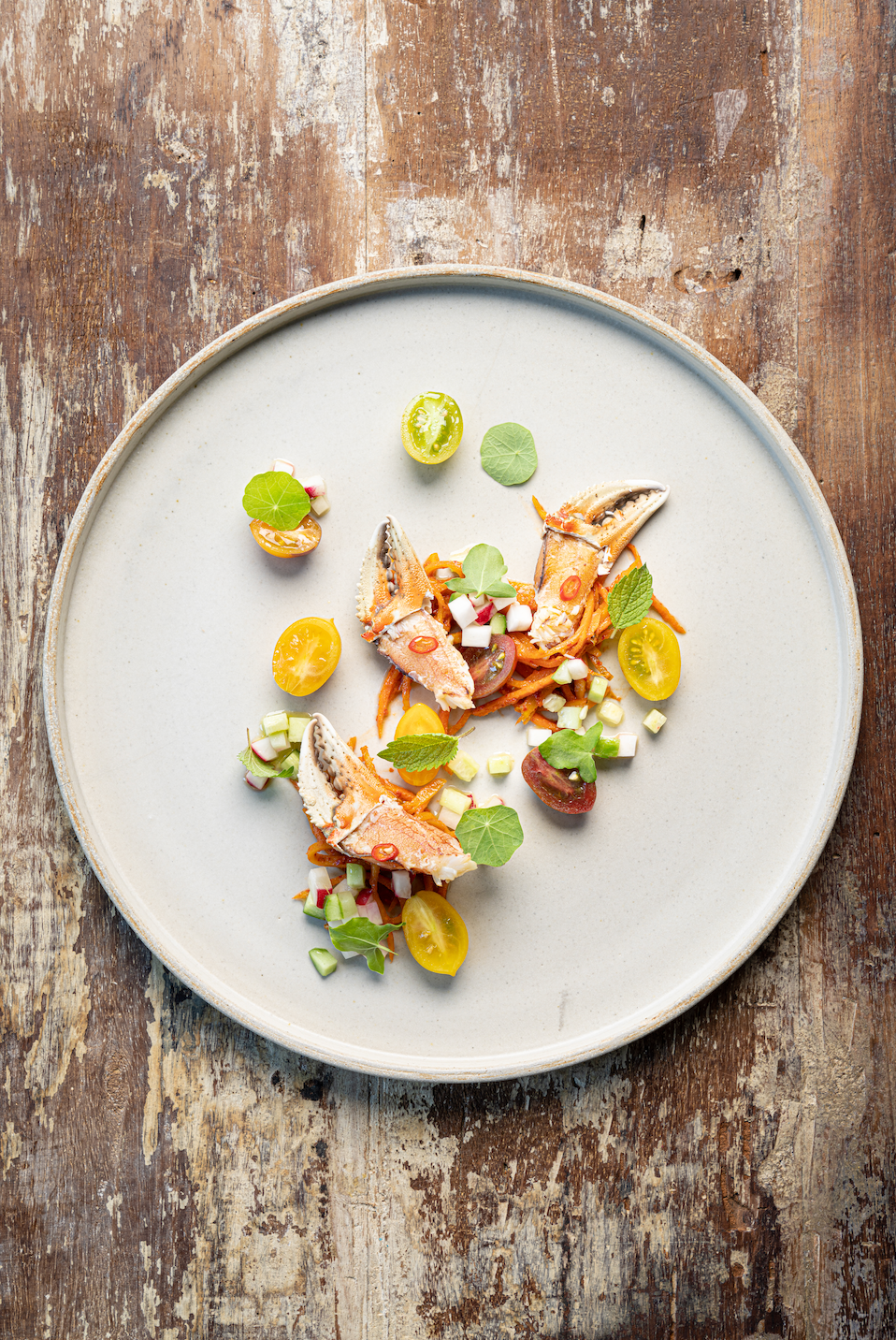 Preparation
Whisk and reserve. For a more married flavor you can grind in a mortar and then add the liquid.
Crab:
Steam and blanch Crab to stop cooking process. Remove flesh and reserve. Save shells for stock if desired.
Garnish dish with Crab claw, halved cherry tomatoes, kimchi or carrot fermented like kimchi, radish small diced, and the nuoc Cham. Finish with mint and nasturtium. If you can't find, Thai basil will pair as well.