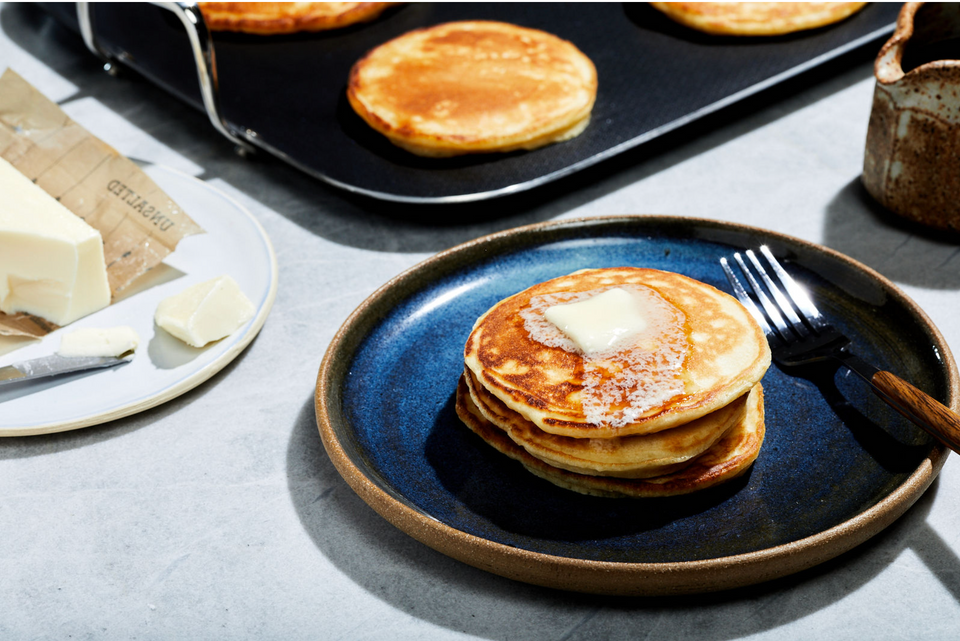 Time to complete
20 Minutes
Preparation
In a medium bowl, whisk flour, sugar, baking powder, and salt. In a large bowl, whisk milk, egg, and vanilla until smooth. While whisking, slowly pour in melted butter until fully incorporated. 
Fold dry ingredients into wet ingredients until just combined (do not overmix; some lumps are okay). Let rest 5 minutes. 
Heat the HexClad Hybrid Double Burner Griddle over medium. Working in batches, brush the griddle lightly with oil and ladle ¼-cup portions of batter onto the griddle, leaving just enough space in between each pancake to flip. When bubbles rise to the surface and pancakes are golden on the bottom side, flip the pancakes, 1 to 2 minutes. Cook until pancake are golden on the other side, about 1 minute more. Transfer pancakes to a platter and repeat with oil and remaining batter. 
Serve pancakes topped with more butter and maple syrup.