Thanksgiving Turkey Recipes That Go Beyond The Roasting Pan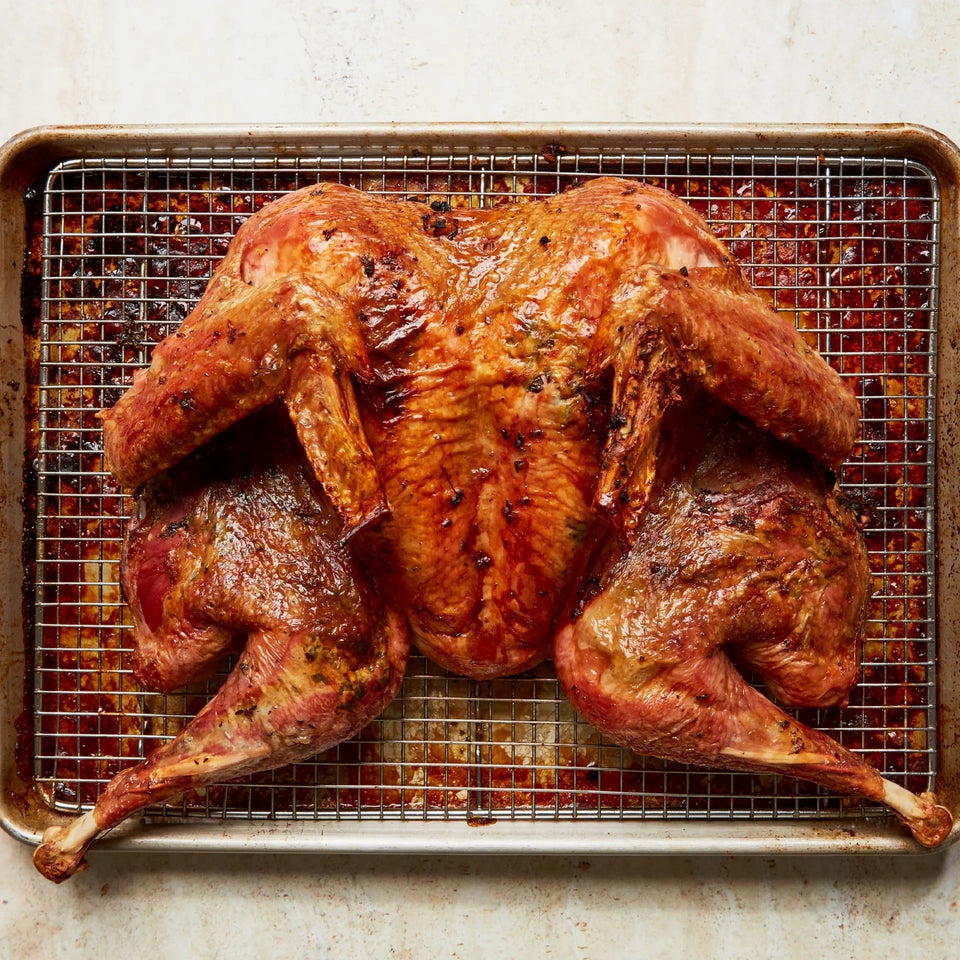 One key to happiness in the kitchen is to let go of ideas of how things absolutely should be. The image of a large roasted turkey in a roasting pan heaved from oven to cutting board looms large in the collective imagination of Thanksgiving, but it is not the only way. Not only are there more ways to cook a bird, there can be benefits to departing from the traditional. Whether that's cutting the turkey into smaller parts so that there's more space in the oven, opting for the decadence of the deep fryer, or making turkey on the stovetop, you can find a way outside the norm that's perfect for your Thanksgiving holiday.
Consider these 7 methods for cooking your thanksgiving turkey that go beyond the roasting pan:
Don't forget. It's still Thanksgiving whether you serve turkey or not. Some people are perfectly happy forgetting the centerpiece entirely, filling their plate with stuffing, mashed potatoes, sweet potatoes, green bean casserole, and cranberry sauce. The key is to choose dishes you will enjoy making and eating.